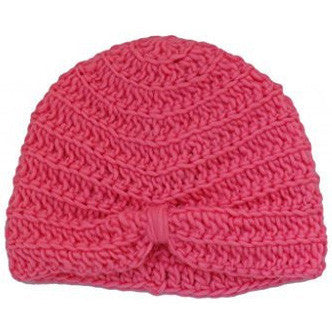 Girls Pink Turban Beanie Hat
Sold Out
[
Keep your little ones ears warm while looking stylish with this beanie.
Your little girl will be all ready for fall or for that chilly weather. The pink color and simple design goes well with any outfit in your little girls wardrobe - and it will keep her little head snug and warm too.
Size Guide:
2 to 5 years
In a market that is notoriously limited for children's clothing, Born to Love Clothing has created a line that moms and kids will love, and dads will envy.
Founded in 2007 Born To Love caters to parents who love fashion, and kids who like to feel good in what they wear.
A traditional family business run by a mother, Born To Love focuses on high quality clothing, unique styles that show your kids personality and amazing customer service.
Make sure you check back often for more styles and colors by Born to Love Clothing.
Designed in the USA / Imported
Known Designer Brand - This is part of Born To Love's unique clothing line
The perfect photo prop! A great accessory for a photo shoot staring your little angel.
Who says your child can't be comfortable, stylish and protected against cold / wind in the same time? This turban does it all!
100% Money Back Guarantee. Purchase with confidence today!