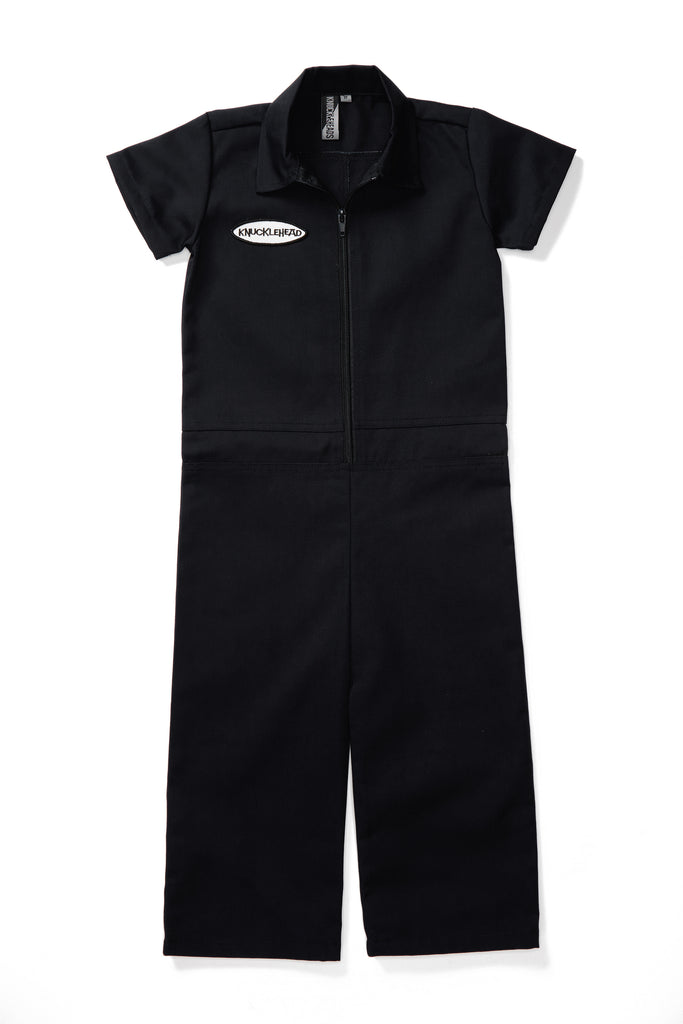 Knuckleheads Black Grease Monkey Coverall For Children
Sold Out
[
Time to get down to some serious monkey business in these cool Knuckleheads Grease Monkey Coveralls.
Thick black cotton twill, zip front with Knuckleheads logo chest patch. Worn loose, worn cool.
One of Knuckleheads' classic items that is always a favorite. Your little mechanic will be able to do and fix anything dressed in this cotton knit romper from Knuckleheads.
In a market that is notoriously limited for boys clothing, Knuckleheads has created a line that moms and kids will love, and dads will envy. Founded in 2004 Knuckleheads Clothing caters to parents who are looking for something different than the standard sweaters and khakis typical of the boys clothing market.
A traditional family business, Knuckleheads focus on quality clothing and current styles is responsible for their tremendous success.
Designed in the USA / Imported
Perfect baby shower gift, photo prop or Halloween costume idea!
"Knuckleheads" logo sturdy chest patch and front zip
Add a little personality to your kid's closet!